Golden Gates Exclusiv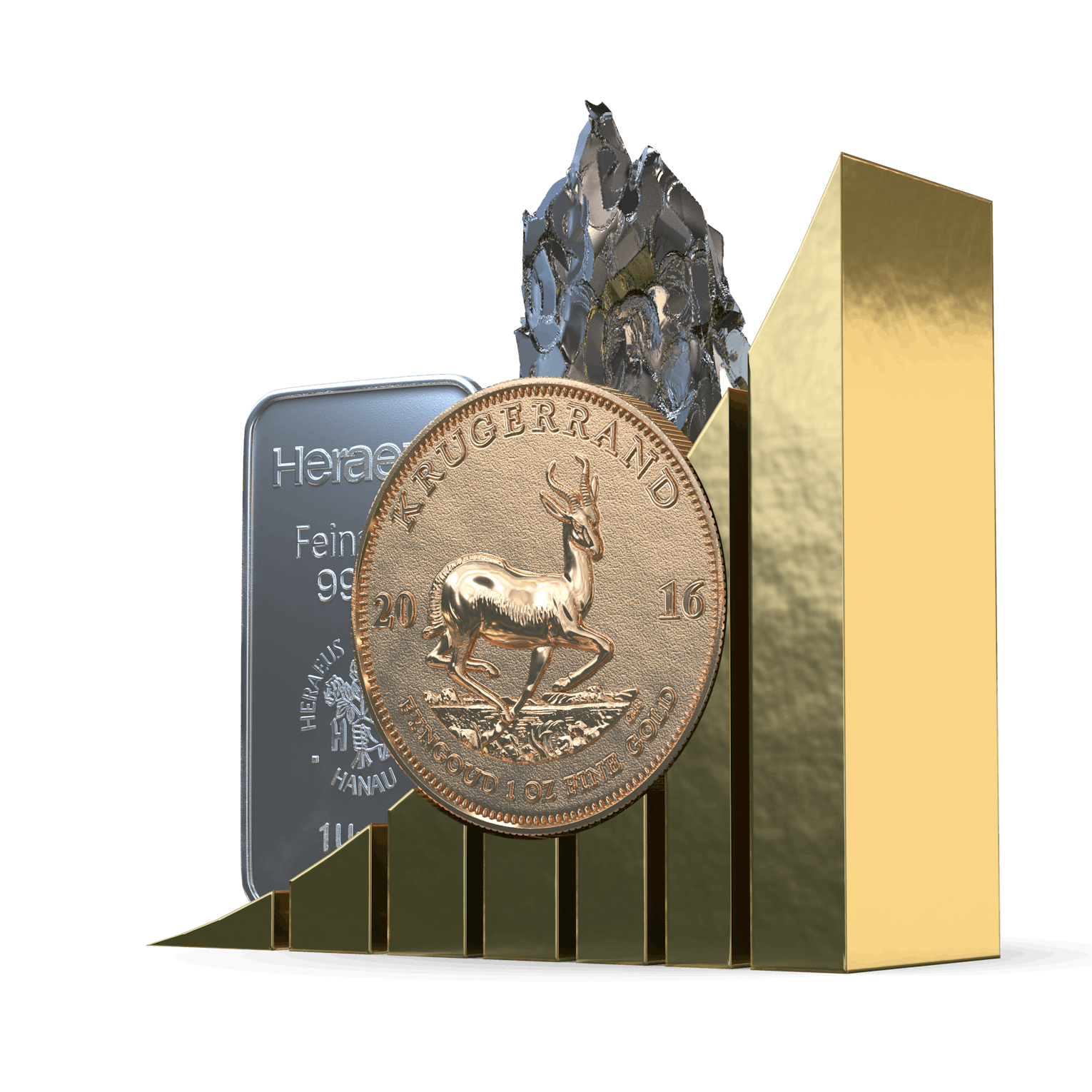 Product
Golden Gates Exclusiv
Our EXCLUSIVE product is the classic at Golden Gates with the best prices and the largest selection of precious metals.
Individual selection and systematic structure
With our Golden Gates Exclusiv product line you are spoiled for choice. Classic gold bars or the world's best-known gold coins? Silver, platinum and palladium or innovative technology metals? With our Exclusiv precious metals and technology metals you don't have to decide right away - you can flexibly change your personal and individual selection during the term.
We at GOLDEN GATES have a different solution for buying gold bars: You pay a monthly amount, which you can increase or decrease at any time free of charge. In return, we regularly buy gold and store it for you. Once a minimum stock of 50 grams is reached, we will automatically deliver your gold bar to your home - or you can pick it up personally at the gold storage facility we use in Munich. You can also leave the stock in our warehouse and call it up later. You prefer the one-time purchase? No problem - this option is also possible at GOLDEN GATES.
Golden Gates Exclusive
The Golden Gates Exclusiv savings plans are the best choice for buyers with clear goals and foresight. During a fixed term, you buy precious metals month after month at the best prices. The selection of precious metals with long-term stable value and innovative technology metals is also exclusive.
Savings plans for gold bars, gold coins, precious or technology metals
from 25 Euro per month you buy at best prices
fixed term up to 25 years
save constantly and in the long term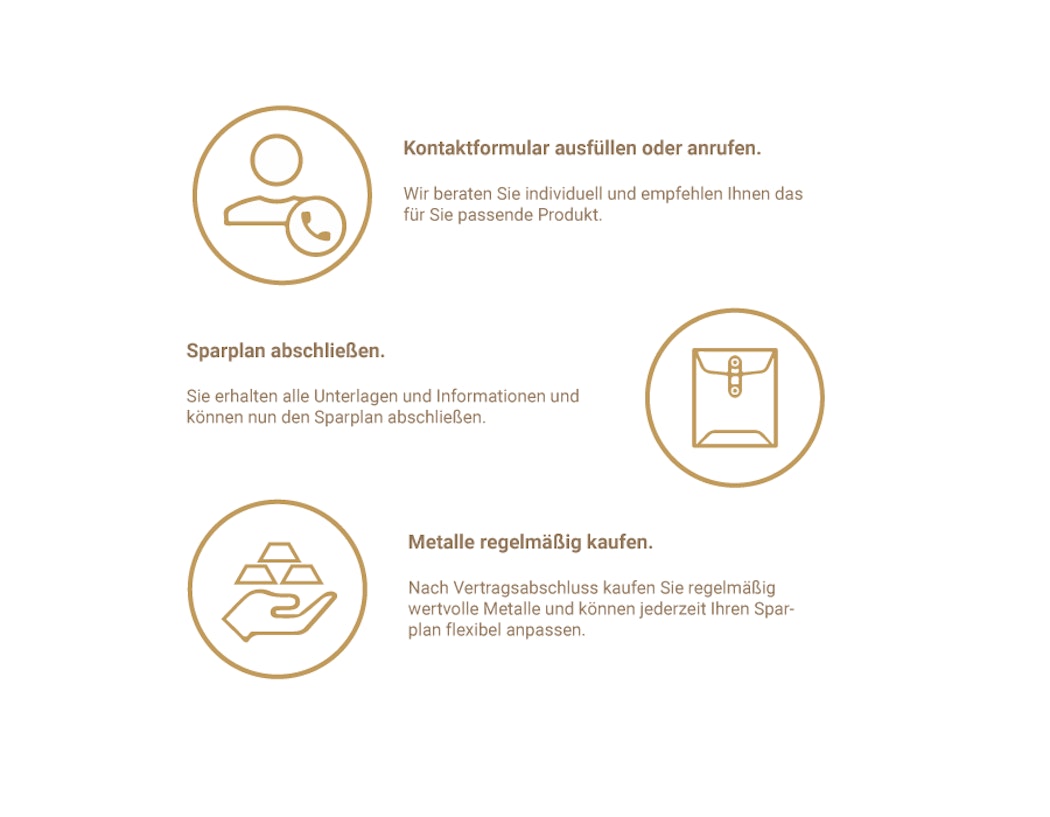 HOW DOES THE PURCHASE WORK?
Here, we will give you a brief overview of how the purchase at Golden Gates works.
Fill in the contact form or call us.
Sign up for a savings plan.
Buy metals regularly
WHAT ARE THE ARGUMENTS FOR GOLDEN GATES EXCLUSIVE?
1
Fair prices in line with the market
2
Possible for every "budget
How to benefit from regular buying
Thanks to regular purchases, you buy more gold when gold prices are low and less gold when gold prices are high - and use market fluctuations to your advantage. In the long run, this results in a lower average purchase price and a lower risk. The effect is stronger the longer the purchase period.
ALL INFORMATION ABOUT THE PURCHASE CAN BE FOUND HERE.
Exclusive selection
Your selection of possible exclusive products