Golden Gates Exclusive Precious Metals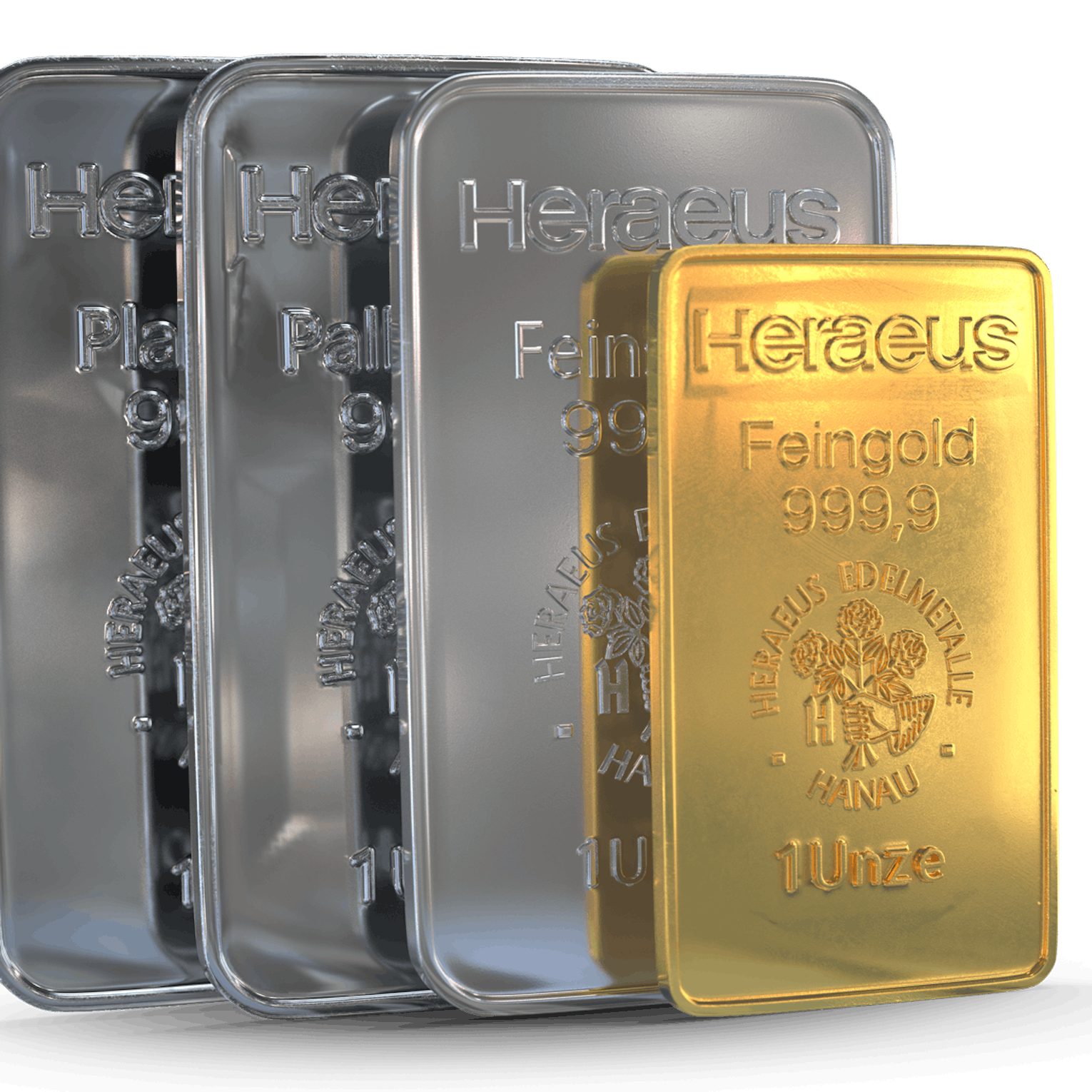 Tariff
Golden Gates Exclusive Precious Metals
Gold, Silver, Platinum, Palladium - Everything for a balanced precious metal portfolio
High flexibility in the composition and weighting of the precious metals
When you buy precious metals at GOLDEN GATES, all options are open to you in terms of composition and weighting. For example, if you decide to buy a mix of the industrial metals palladium and platinum, you could split the total amount between 2 metals. A change in the composition as well as the weighting within the mix is possible at any time - of course without additional costs. This way you can react to market developments at any time despite a long-term purchase order.
Besides gold, other precious metals have also proven to be a "safe haven" in turbulent times. Silver, platinum and palladium are continuously appreciating in value due to their limited occurrence and their key importance for industry. Don't buy your precious metals just anywhere, buy them from a reputable, reliable dealer who is 100% dedicated to your needs: GOLDEN GATES offers you personal service, maximum flexibility when buying and maximum security with regard to the storage of your holdings.
WHAT SPEAKS IN FAVOUR OF THE PURCHASE IN INSTALMENTS?
1
Shares of the various precious metals can be freely divided.
2
The mix can be changed free of charge according to the market situation.
3
Effective risk diversification by combining different precious metals.
4
Ideal product to react quickly to trends.
Advantages when concluding Exclusive precious metals

By buying gold, silver bars, platinum and palladium, you are making an important contribution to securing your values. You decide for yourself how often you want to invest as well as which amount and you can adjust this to your financial situation at any time.
Purchasing power and wealth
Not only is gold currently experiencing a brilliant renaissance, but the purchase of silver, platinum and palladium is also being perceived by more and more buyers worldwide as an alternative to cash, insurance or shares. Precious metals are considered stable, inflation-resistant tangible assets for which demand is very likely to exceed supply in the long run. Therefore, they are a mandatory component of almost all strategies to preserve purchasing power and wealth.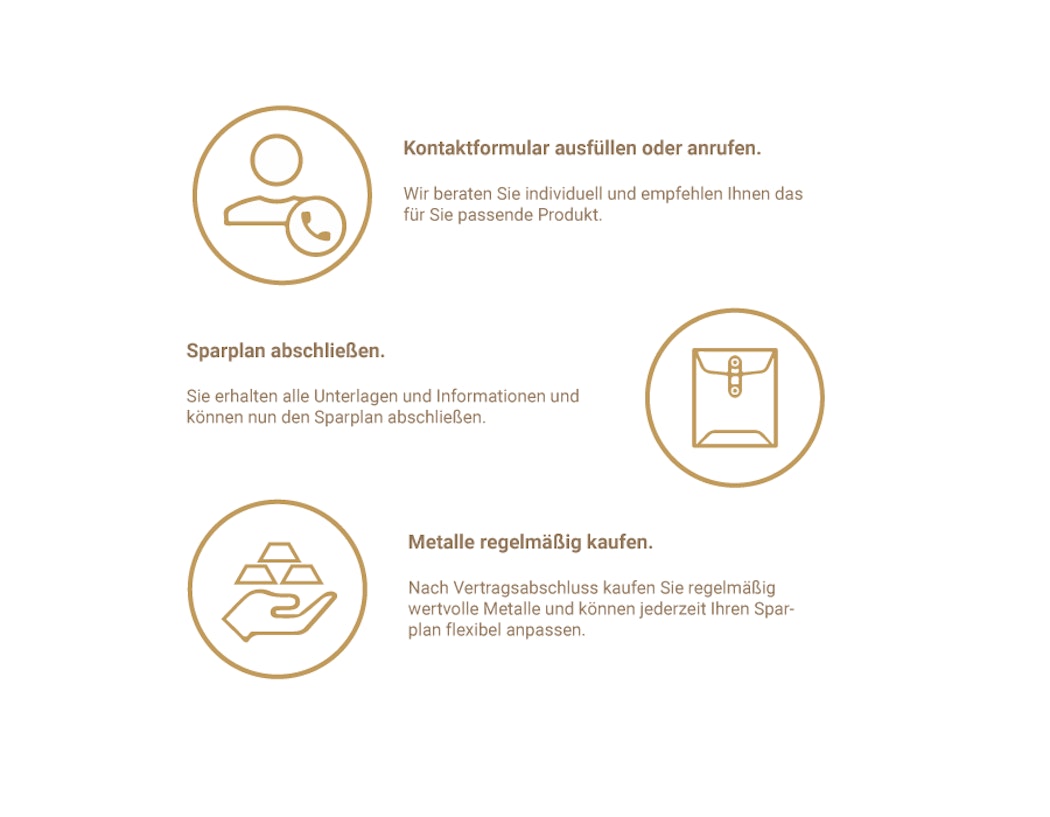 HOW DOES THE PURCHASE WORK
Here, we give you a brief overview of how purchasing with Golden Gates works.
Fill in the contact form or call us.
Sign up for savings plan.
Buy metals on a regular basis.
GOLDEN GATES RECOMMENDATION
These products may also interest you