Security is worth more - We protect your assets
There are countless providers where you can buy gold or other precious metals, but only a few offer such a high degree of security as GOLDEN GATES. We only orientate ourselves on the wishes and requirements of our customers. Because those who prefer precious metals to financial investments are usually pursuing specific goals such as to avoid risks and to preserve assets in the long term.
From our point of view, it is thus only consistent to also play it safe with acquisition, administration as well as dispatch and to leave nothing to chance. This is what GOLDEN GATES has been practicing since the very beginning. You will acquire your metals from a trader who has proven itself many times over and who will keep them safe in high security warehouses. The existence of the metal stocks kept for our customers are regularly confirmed by independent auditors.
Asset protection instead of spectacular profits. As an established, solidly operating medium-sized company, we will show you options for value preservation, for example, with the flexible purchase of precious metals such as gold, silver, platinum or palladium. We act ambitiously, but are always down-to-earth and have a sense of proportion: because in difficult economic times, it can't be about spectacular profits, but primarily about asset protection. And that's exactly what precious metals are an interesting option for.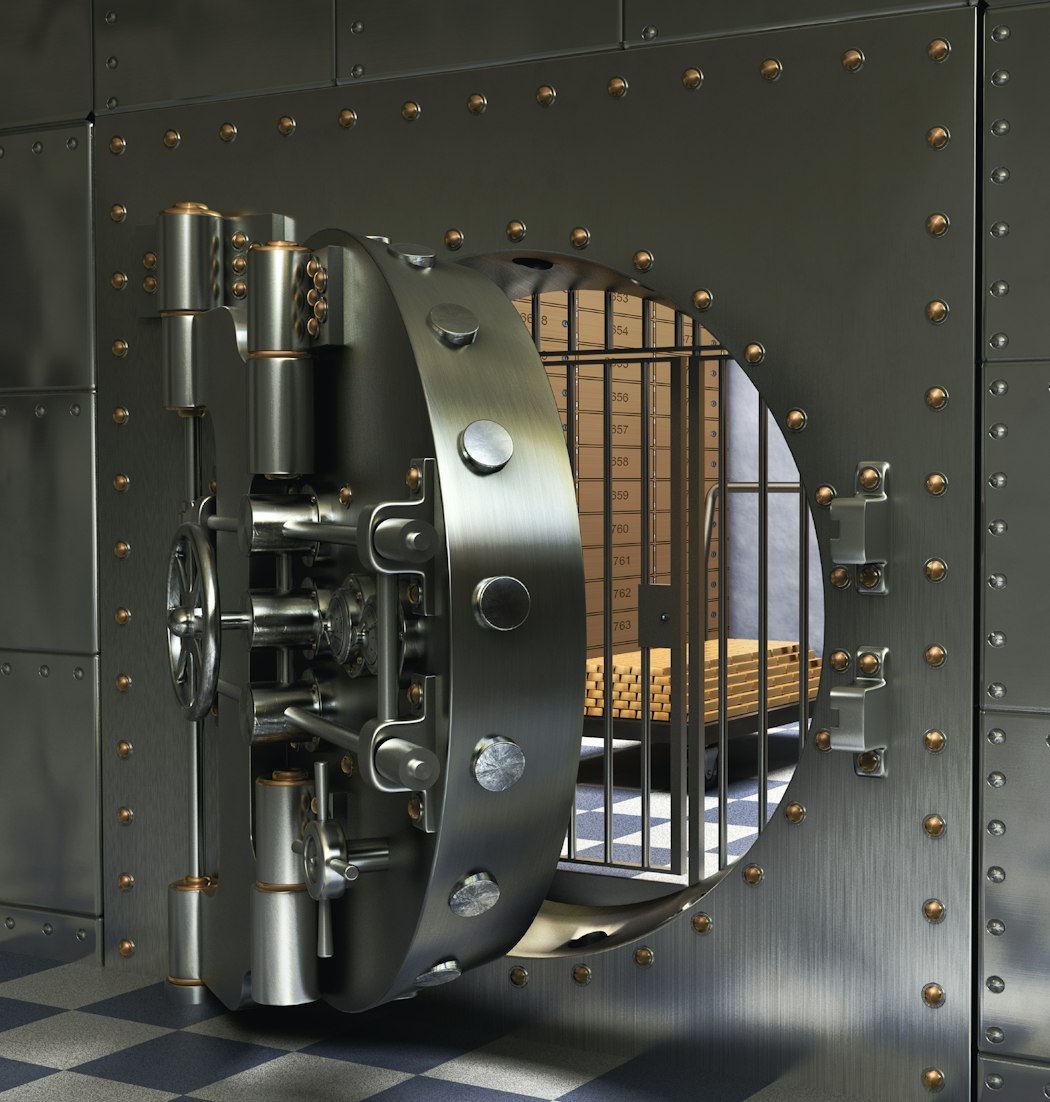 This is how we store your stocks of precious metals
We store your metals in warehouses with the highest security standards because anyone familiar with the burglary statistics of recent years knows that the domestic safe has long since ceased to be the safest place to store valuables such as gold coins, silver or platinum.
That's why we store your precious and technology metals in warehouses run by our wholesalers in Munich, Frankfurt am Main and Switzerland which are appreciated by private customers and traders alike for their strict standards and rigorous security precautions.
Full control despite external storage - How you benefit from the storing your precious metals
Although your precious metals such as gold, silver, platinum, palladium as well as your technology metals are stored externally, you still have full control over your assets. No one has access to your metals, not even us as traders. This way, you are always on the safe side. Additionally, you can have your gold and gold coin holdings or part of them delivered to you at any time. A personal pick-up in Munich is also possible.
Your technology metals are stored in a high-security bunker in
Frankfurt/Main
Your gold is stored in Munich and your silver in Switzerland
Annual deposit statements concerning the precious metal holdings
High transparency
Secure storage in certified vaults
Personally collecting your gold is possible by appointment
Low fees for storage and insurance
The GOLDEN GATES measures for value preservation
Diverse, flexibly manageable option for the purchase of precious metals
Expert individual advice on-site
Purchase of precious metals from renowned, certified suppliers
All precious metals have the "good delivery" standard of the LBMA
Safe and insured storage in high security precious metal depots
Regular external audit of all holdings
The listing of the total inventory is examined by another independent auditor to ensure that it exactly matches the sum of the individual customer inventories. In addition, you will receive an individual inventory statement with all relevant ratios year after year.
RECOMMENDATIONS
Golden Gates Edelmetalle AG
Buying precious metals has never been more flexible
By buying precious metals and technology metals, you can preserve purchasing power for the future and secure it for the next generation of your family.
LEARN MORE
GOLDEN GATES
Buy precious metals
We offer a variety of flexible options to purchase the four major precious metals, gold, silver, platinum and palladium, providing an attractive option to preserve the purchasing power of your assets.
GOLDEN GATES
Buy technology metals
We live in uncertain times: By buying indium, gallium, germanium, rhenium and hafnium, you are betting on the raw materials of the future.