Krugerrand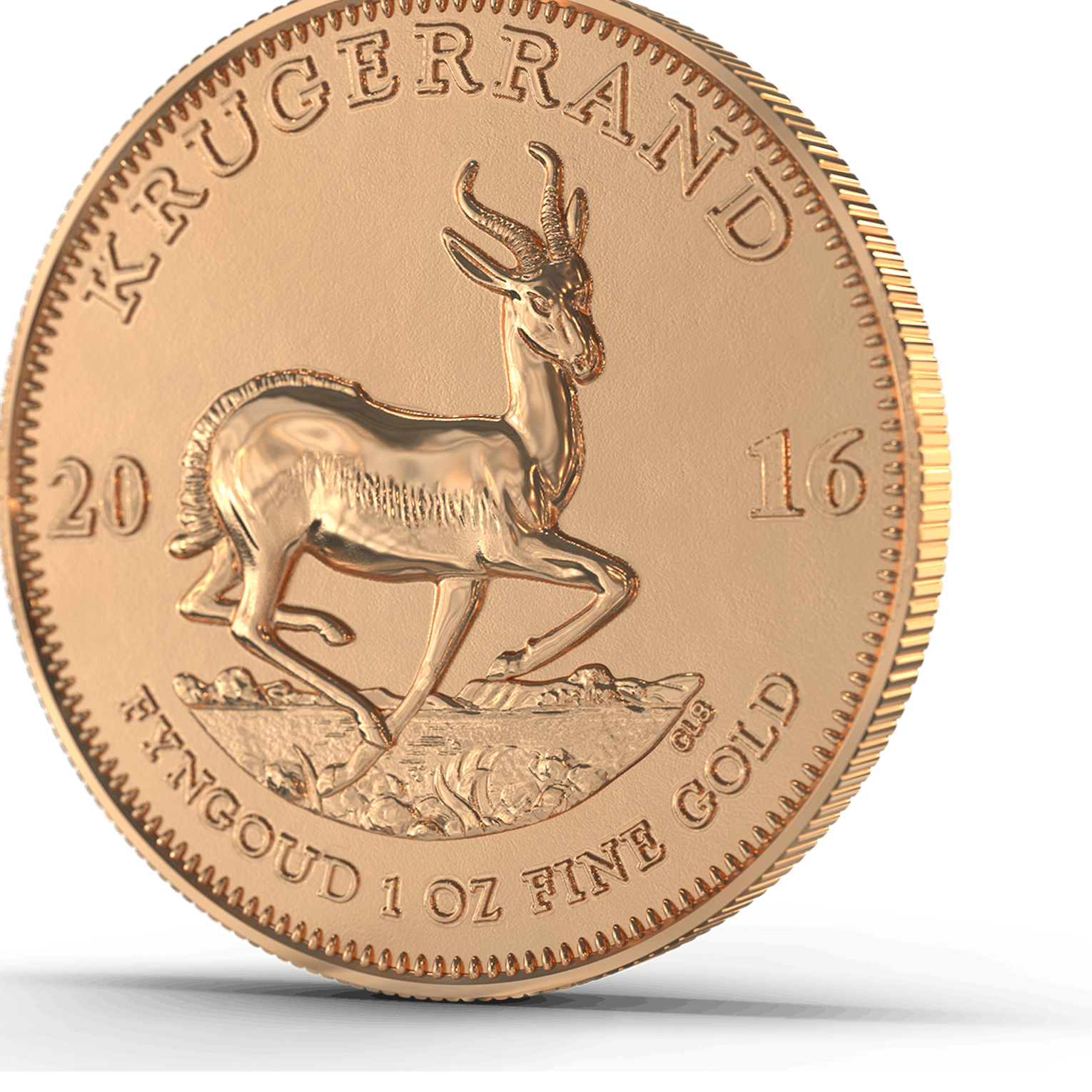 Goldcoin
Buy gold coin Krugerrand
The Krugerrand from South Africa is the most famous investment gold coin in the world today.
Gold content and identifying features of the Krugerrand
It is distinguished from other gold coins at first glance by its characteristic red-gold shiny hue, which results from the admixture of copper. This gave the coin, which was minted in huge runs of up to 1 million per year until the 1980s, the hardness necessary for mass circulation.
Formally, the Krugerrand is still an official means of payment in South Africa today. Despite the addition of copper, the Krugerrand has the same gold content as, for example, gold coins with the Maple Leaf or Vienna Philharmonic motifs. The added copper merely adds a few grams to the weight (33.93 g) compared to "pure" gold coins. The mintings of the gold coin show a portrait of Paul Kruger on the observe and a springbok antelope as the national animal of South Africa on the reverse.
WHAT ARE THE ARGUMENTS IN FAVOR OF BUYING KRUGERRAND GOLD COINS?
1
Recognized worldwide as a means of payment.
2
Stable in value and safe from depreciation.
3
Haptically attractive coin with characteristic motif.
4
Recognizable by characteristic colour.
History of the Krugerrand
The history of the Krugerrand dates back to 1967, when the South African Mint Company minted the first specimens. The Krugerrand quickly gained popularity and found a large following worldwide. It owed this not only to the attractive minting, but also to the lack of competition: other motifs known today, such as the American Eagle (USA) or the Maple Leaf (Canada), came onto the market later and only caught up with market share when the import of the Krugerrand was banned in the wake of sanctions against South Africa between 1986 and 1999.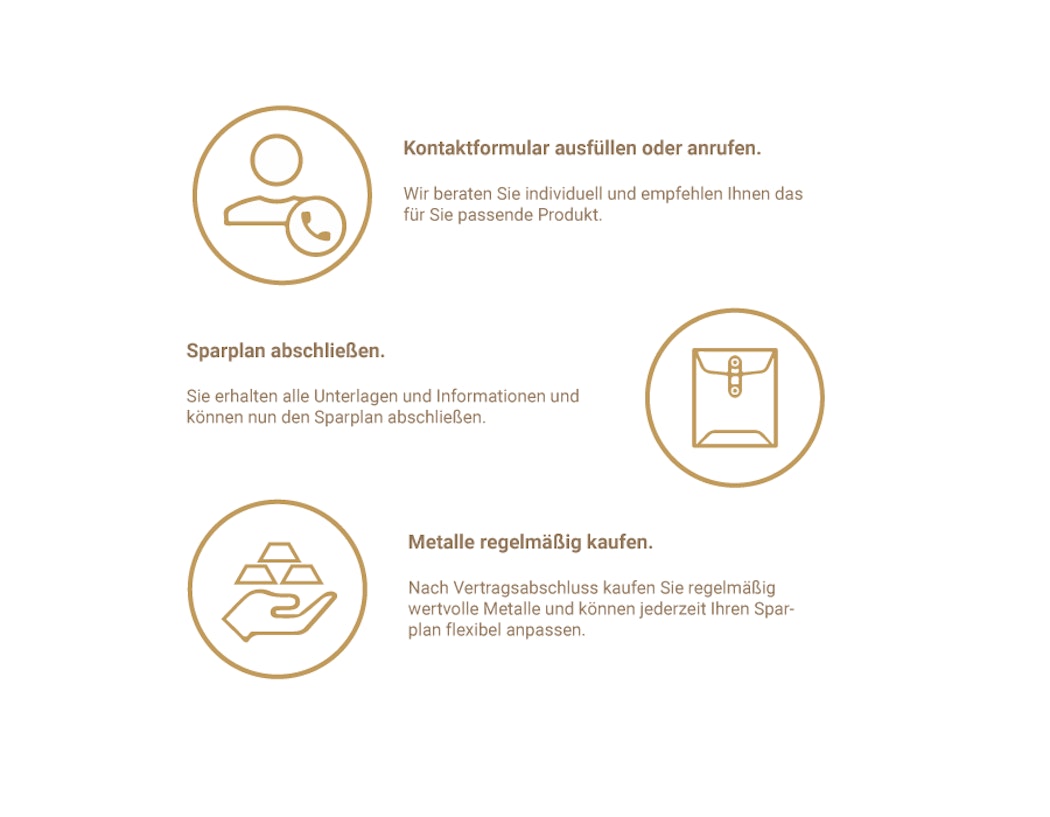 HOW DOES THE PURCHASE OF THE KRUGERRAND COIN WORK?
Here, we will give you a brief overview of how the purchase at Golden Gates works.
Fill in the contact form or call us.
Sign up for a savings plan.
Buy metals regularly.
Golden Gates recommendation
These alternative products might interest you: