Gold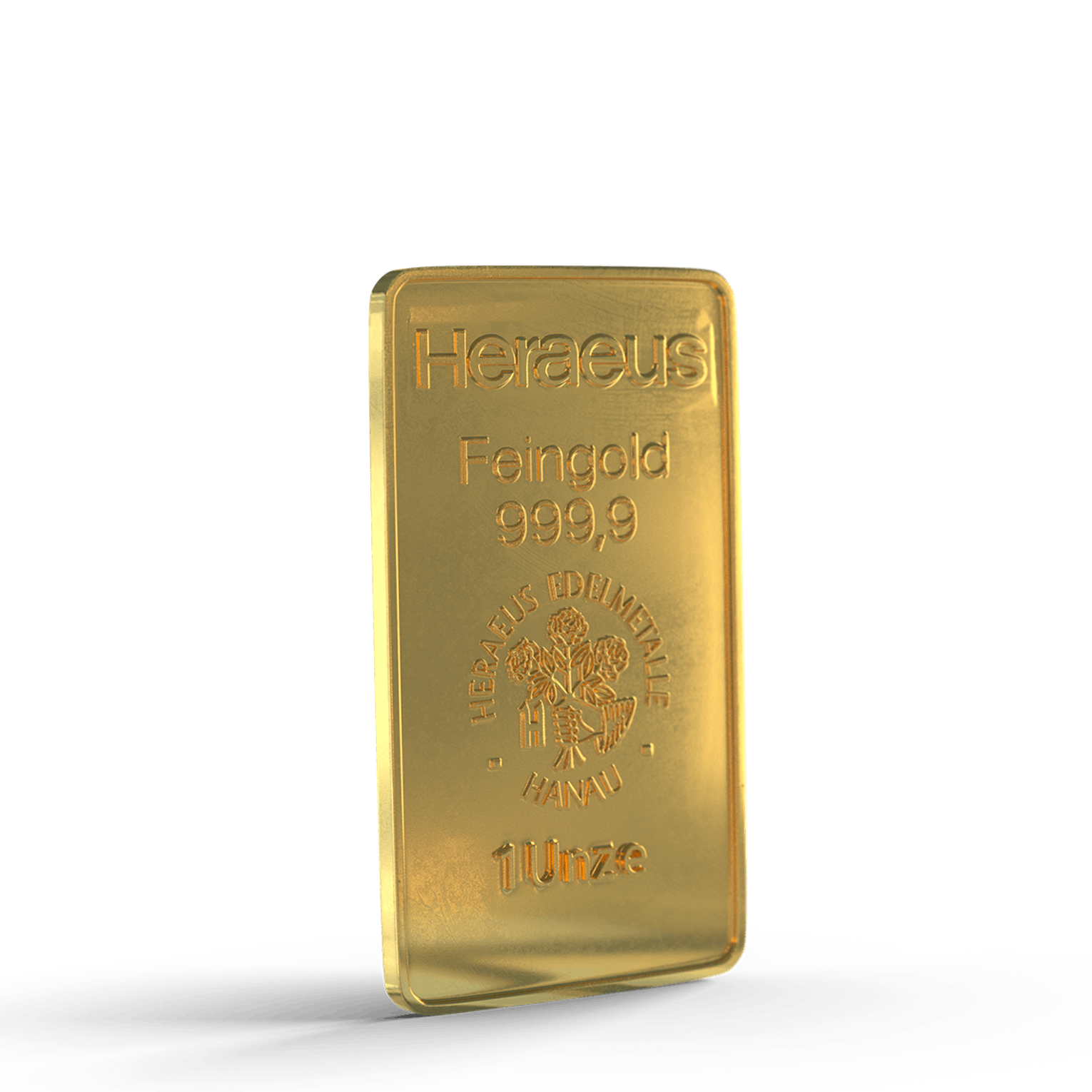 SAFE, CHEAP AND TRANSPARENT
Buy gold at Golden Gates
Gold is the most sought-after precious metal in the world and has been regarded for generations as a timelessly reliable protection against inflation because it retains its lustre even in troubled times.
The fascination of gold itself and of gold as a store of value
For thousands of years, gold has been the stuff of dreams. The best-known and most popular precious metal still embodies prosperity, security and stability. The importance attached to gold even in the age of an otherwise almost completely digitalised trading and banking system is shown by the insistence of many central banks on storing physically available gold reserves.
The value of gold is due, on the one hand, to its relative rarity: the amount of gold mined so far in human history is less than the amount of steel produced per hour around the globe. On the other hand, the imperishable shine of the precious metal is fascinating, which is the result of a physical property: gold does not corrode.
Gold is the precious metal for which industrial use, apart from jewellery production, only plays a marginal role. As a store of value, however, it is very popular.
What you should consider when buying gold
GOLDEN GATES combines the highest security standards with a customer-friendly purchasing policy. We store your gold holdings for you in the elaborately secured warehouses of our wholesaler. You can have your gold delivered at any time or collect it yourself in Munich.
Why is buying gold worthwhile?
1
Gold is stable in value and crisis-proven
2
Gold is safe from access by the state and banks and also has a real, physical value.
3
High global acceptance: Gold is independent of currency and accepted worldwide as a means of payment.
4
Gold purchase: As the only precious metal VAT-exempt.
Maximum flexibility: one-time gold purchase or monthly gold purchases?
GOLDEN GATES stands for maximum flexibility when buying gold in the form of coins such as the Krugerrand or in the form of gold bars. With us, you have the option of buying exactly the amount of gold that your budget allows on a monthly basis.
For good reason, the majority of our customers therefore do not opt for one-off purchases, but acquire their gold holdings with regular purchases, the amount of which can be changed without bureaucratic effort and without additional costs.
YOU WANT TO BUY GOLD? WE WILL BE HAPPY TO ADVISE YOU.
Gold as a store of value
Gold is the precious metal for which industrial use, apart from jewellery production, only plays a marginal role. As a store of value, however, it is very popular.
1 Gold coins
Whether Krugerrand, Philharmonic or Maple Leaf - gold coins are a collector's items and a store of value at the same time. They also make excellent gifts.

2 Gold bars
An investment in gold bars promises more gold for your money. They are available in a wide variety of sizes. The fineness must be at least 995 out of 1000.

3 Jewellery
Nearly 45% of the gold mined today is used in the jewellery industry. The most important markets for gold jewellery are in Asia.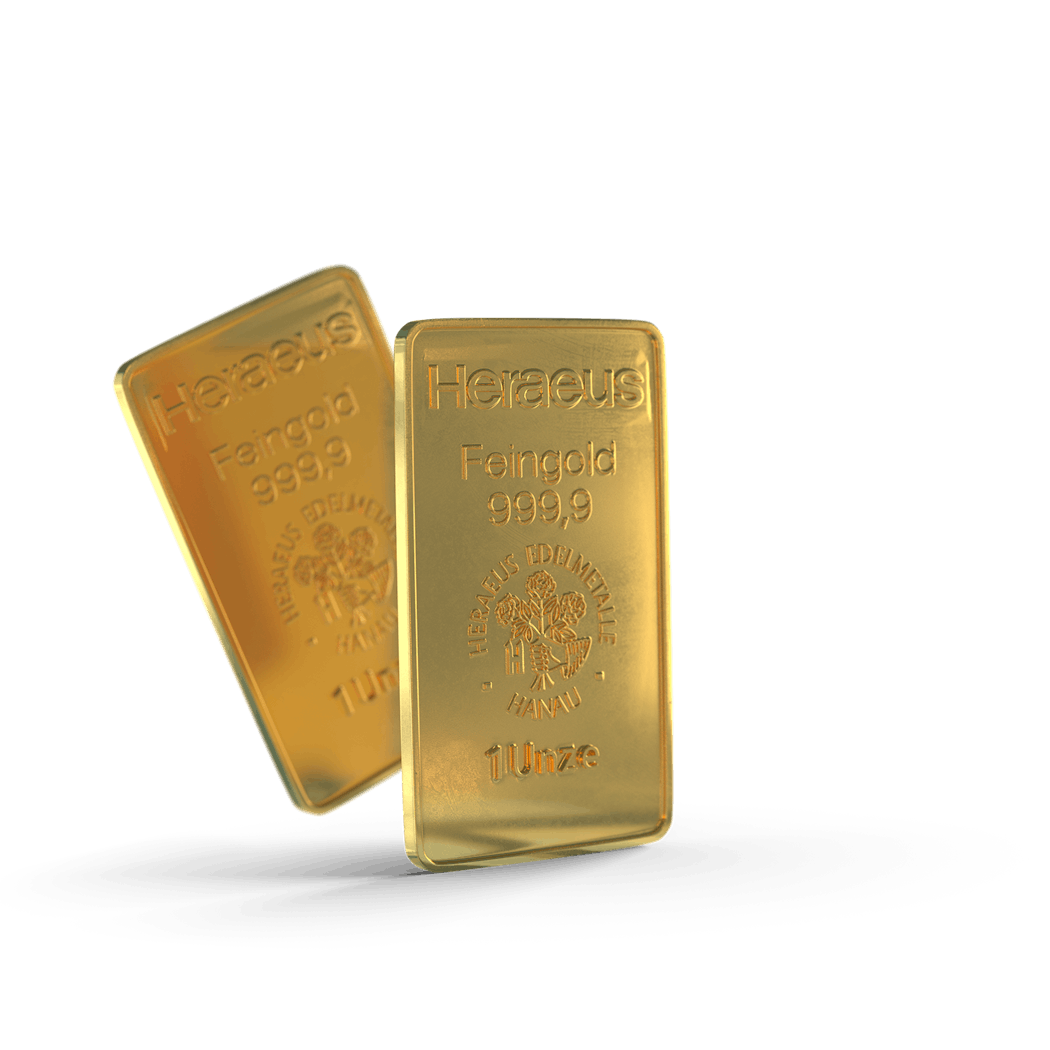 KNOWLEDGE ABOUT GOLD
Expert tip: Buy gold
Compared to cash or shares, gold has a decisive advantage: the popular precious metal does not stand for symbolic, but for real, physical values and is therefore the optimal product for all those who pursue a long-term strategy in wealth preservation. The positive development of the gold price in recent months has further strengthened gold's reputation as a "safe haven".
One of the most important drivers of the gold price, besides the effects on currency and the demand of the gold industry, has been the fear of inflation several times throughout history. At the moment, too, it is becoming apparent that more and more people in more and more countries see gold as an alternative. In view of the market environment with a divided Eurozone, seemingly unlimited money printing by central banks and the uncertainties associated with Brexit, a further significant increase in value is likely. Quite a few analysts are predicting a bright future for gold.
Golden Gates recommendation
Buy gold:
These product tariffs might interest you