Golden Gates Comfort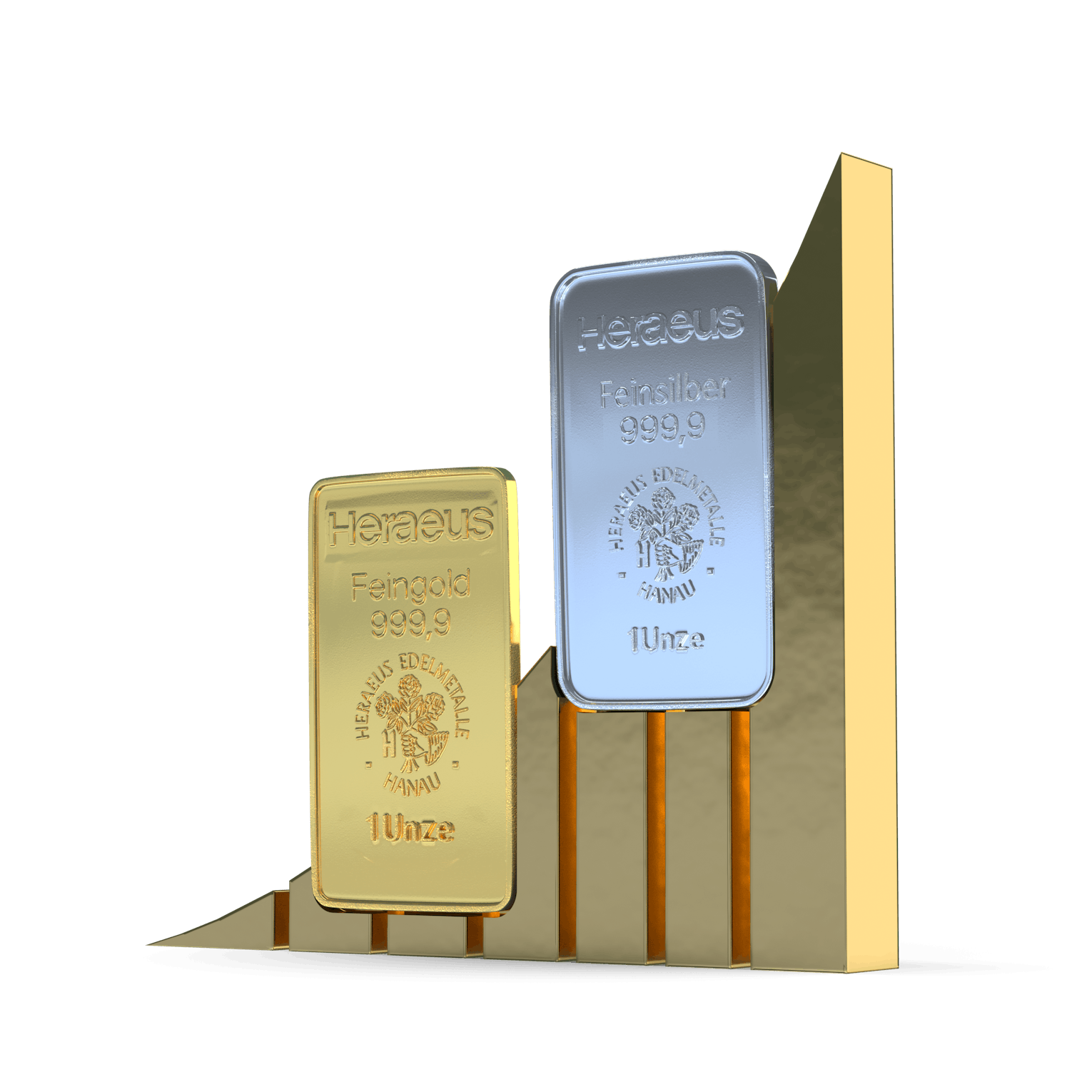 Tariff
Golden Gates Comfort
The product COMFORT is the flexible solution for the purchase of gold and silver with more favourable entry costs as with Golden Gates Exclusive and optimal for getting started.
It doesn't get any more convenient than this: no fixed term.
Whoever wants to buy gold bars or silver bars usually has two options: either he decides to make a one-time purchase or he buys regularly with smaller amounts, as for example within the scope of our product EXCLUSIVE PRECIOUS METALS. With GOLDEN GATES COMFORT we offer you another option, the regularity necessary for building up a solid portfolio and the freedom to make spontaneous one-time purchases at any time.
The following example shows how convenient this model is for you as a value-conscious customer: You want to buy gold regularly for a fixed amount. Through a fortunate circumstance, such as an inheritance, you are suddenly in a position to buy additional gold bars. With GOLDEN GATES COMFORT this is possible within your contract without any additional closing fees. This is only available at GOLDEN GATES.
Golden Gates Comfort
Are you looking for a product that offers you maximum freedom and flexibility when buying gold and silver? Then our product GOLDEN GATES COMFORT is the right choice.
In our contracts for GOLDEN GATES COMFORT there is no fixed term. This means that you can exchange money into your gold and silver bullion holdings at any time for your personal budget. In this way you acquire successively and according to your individual financial possibilities, values which survive every crisis unscathed.
Savings plan for gold and silver bars
Starting at 25 Euro per month
Additional one-time purchases are possible at any time
No fixed term
Flexible and individual adjustment of the monthly payment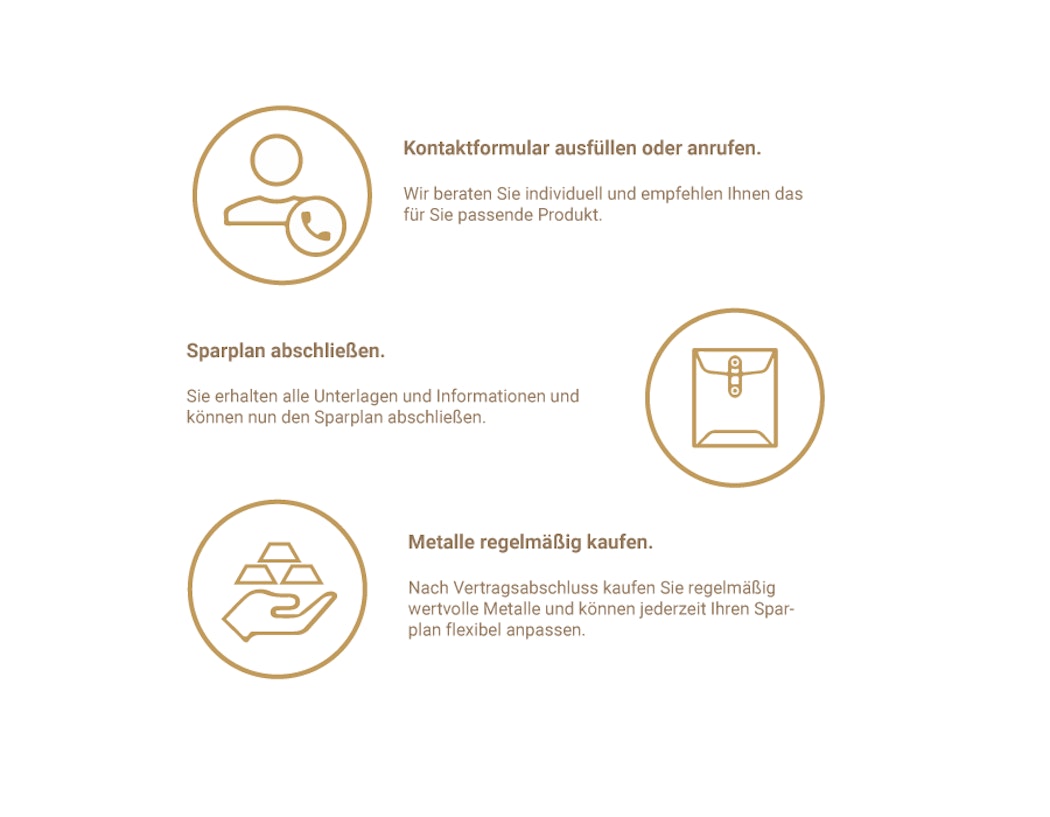 HOW DOES THE PURCHASE WORK
Here, we give you a brief overview of how purchasing with Golden Gates works.
Fill in the contact form or call us.
Sign up for savings plan.
Buy metals on a regular basis
GOLDEN GATES RECOMMENDATION
Your alternative to Golden Gates Comfort