Golden Gates Exclusive Gold coins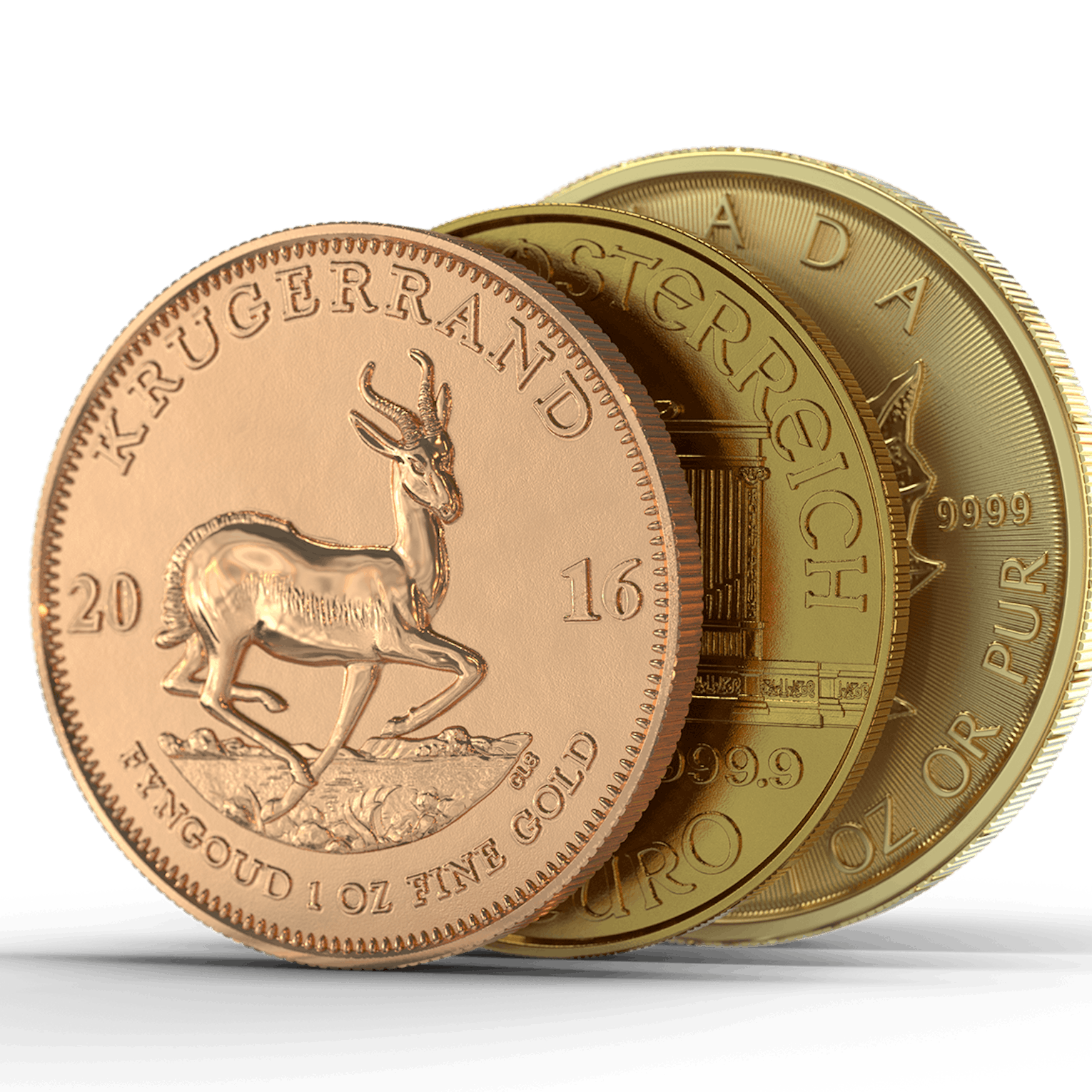 Goldcoin
Golden Gates Exclusive Gold coins
Buy the world's most famous gold coins on a regular basis and choose whether you want the Krugerrand, Maple Leaf or Vienna Philharmonic in your hands upon delivery.
Buy Golden Gates Exclusive Gold coins
Gold coins: a safe value in uncertain times
If you are looking for a safe and reliable alternative to cash investments, gold coins are a perfect choice: On the one hand, because they have proven themselves as a store of value for centuries. On the other hand, because the coinages offered by GOLDEN GATES also have great appeal as collector's items and gifts.
Many of our customers use GOLDEN GATES gold coins to build up a coin collection for themselves or for the family. Some see them as an "iron reserve" that will always embody real value, even in bad times - unlike paper money or other abstract values. For others, gold coins are the perfect complement to their value preservation strategy: something that should not be missing from any broadly diversified portfolio, alongside insurance, securities and gold bullion. And still others simply enjoy the delightful feel of a high-quality minted coin.
Advantages
1
Individual coins add up to a valuable stock over the years.
2
Motifs freely selectable between classic bullion coins.
3
Suitable as gifts or store of value.
4
Affordable thanks to flexible purchase model with monthly payments.
With our product GOLDEN GATES Gold Coins you can acquire classics like the Krugerrand, the Maple Leaf or the Vienna Philharmonic. In this way, you can build up a valuable stock of coins over the years with manageable regular amounts - or create the conditions for small and large wishes to come true for family and friends.
Once a threshold of at least one ounce of gold is reached, we will automatically send you the coin. However, you can also make the handover a festive event and pick up the coin(s) in person at our warehouse in Munich.
Piece by piece to the valuable coin collection
In addition, you will reach your goal faster with GOLDEN GATES gold coins: While 50 grams is the smallest possible target size for your savings plan with gold bars, which you can purchase in installments with our GOLDEN GATES Exclusiv product, the gold coins we offer have a weight of 1 ounce - which corresponds to 31.1 grams. In addition, gold coins have the advantage over gold bars in that they are easier to handle and convert when you want to turn your gold into cash. The Krugerrand, for example, is known worldwide and widely accepted as a means of payment.
At GOLDEN GATES, we price our products so that a gold coin purchase is affordable for everyone. With regular purchases, you can save money with GOLDEN GATES for bullion coins of your choice. The contracts are designed so that you can adjust the amount at any time. With a smart, far-sighted purchasing policy, we make sure you get the most value for your money.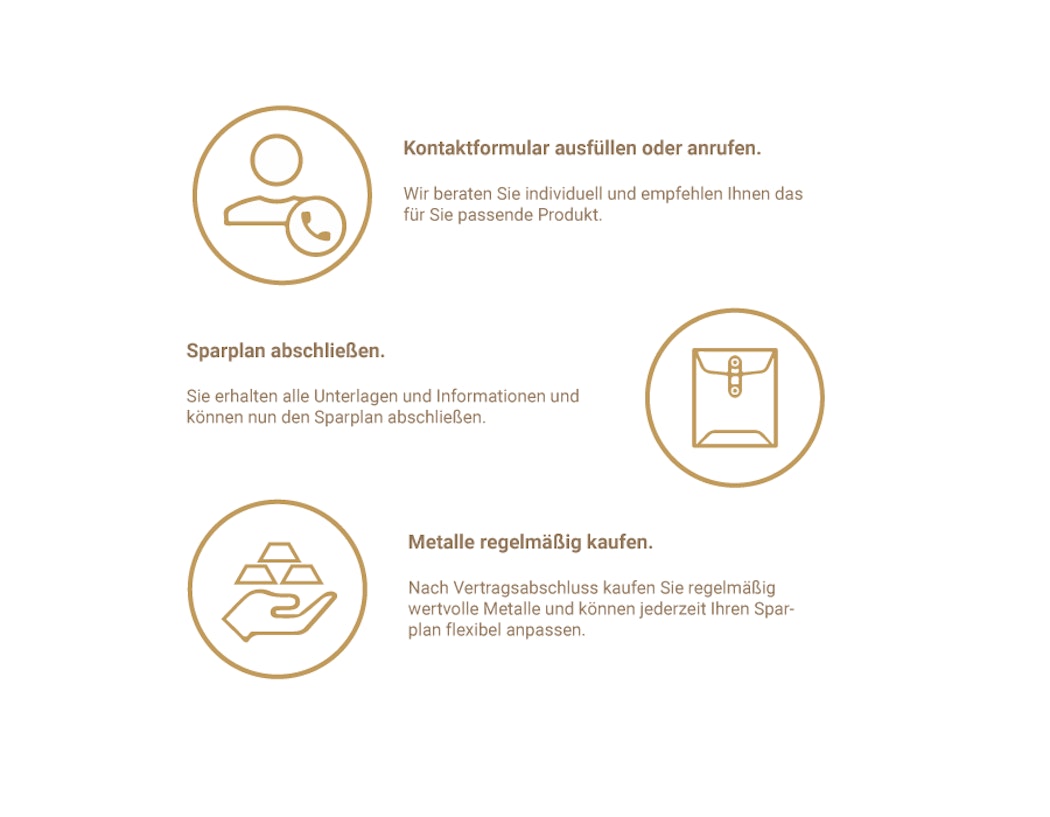 How does the purchase work?
Here is a brief overview of how buying from Golden Gates works.
Fill in the contact form or call us.
Sign up for a savings plan.
Buy metals on a regular basis.
Golden Gates recommendation
These products might also interest you